novembre 2008  •  Série de 8 images, affiches et programmes pour Jazzdor, festivals de Jazz à Strasbourg et Berlin. Nous invitons Olivier Roller à réaliser des portraits de musiciens de la scène jazz actuelle. Les paysages urbains sont du collectif Tendance Floue et de Thomas Couderc. Les 8 images ont fait l'objet d'une édition limitée d'affiches 50 x 70 cm en sérigraphie //
Set of 8 pictures, posters and booklets of Jazzdor, jazz festivals in Strasbourg and Berlin. We invite Olivier Roller to shoot close-ups of contemporary jazz musicians. Urban landscapes by Tendance Floue and Thomas Couderc. Limited edition of 8 silkprinted posters, 50 x 70 cm.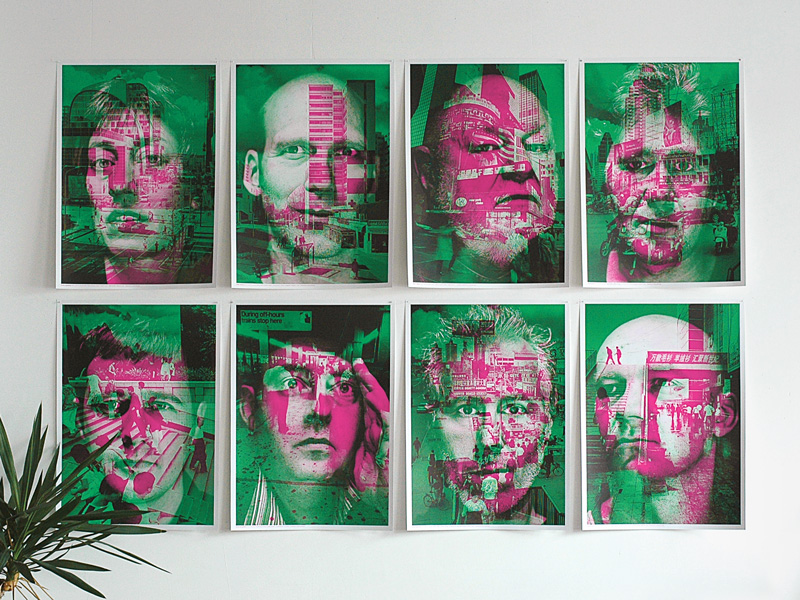 avril 2008  •  Signalétique / mise en scène graphique de l'exposition Figuration narrative au Grand Palais à Paris //
Signage / graphic staging of the exhibition Figuration narrative at Grand Palais, Paris.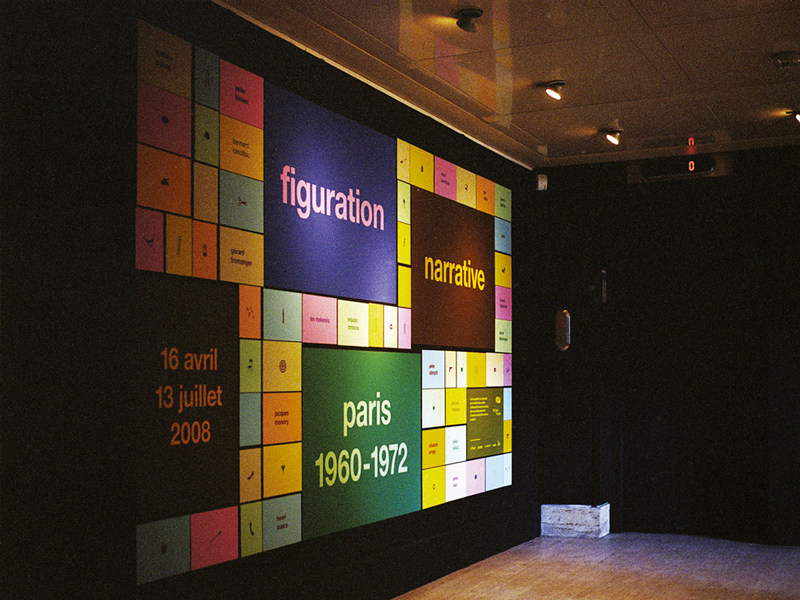 juin 2008  •  Design du livre Israël Borderline, un documentaire photographique de Julien Chatelin sur la jeunesse israélienne contemporaine (Éditions Images en manœuvres)
Book design of Israël Borderline, a Julien Chatelin's photo-documentary about the contemporary Israeli youth (Images en manœuvres publisher).