décembre 2013  •  Notre papier peint "Damier" fait partie de l'exposition Tapisseries de papier à la Galerie nationale de la tapisserie de Beauvais //
Our wallpaper "Damier" (checkerboard) is part of the exhibition Tapisseries de papier at National Tapestry Gallery, Beauvais.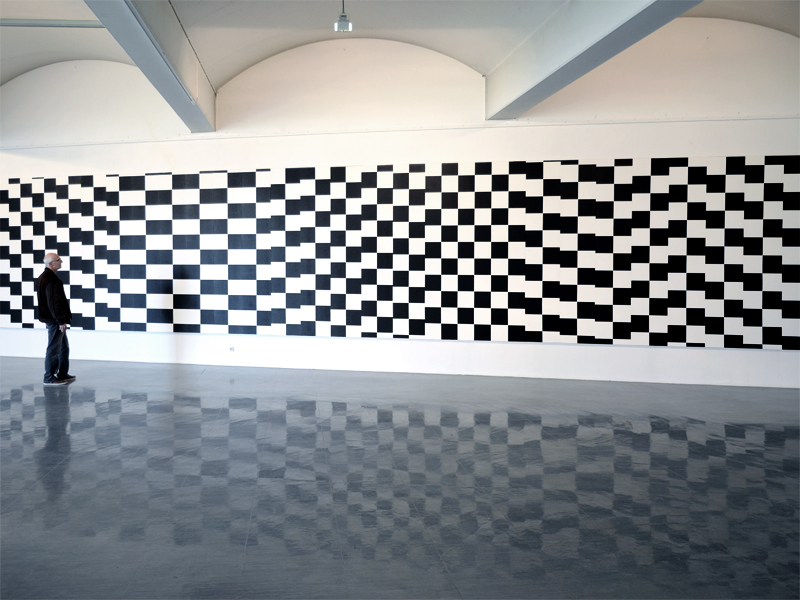 janvier 2012  •  Design de papier peint pour le WallpaperLab, exposé au Musée des Arts Décoratifs à Paris. L'impression traditionnelle de papier peint consiste en un motif carré de 53 x 53 cm. Nous en dessinons 3, les plus simples possibles, en noir et blanc. Dans le projet que nous proposons, ce sont les choix du poseur de papier peint qui vont déterminer le dessin, son rythme, ses ruptures ou sa continuité. Nous fabriquons une boite permettant de tester des compositions avant de les réaliser à l'échelle du mur //
Wallpaper design for WallpaperLab, exhibited at Musée des Arts Décoratifs, Paris. Traditional wallpaper printing process consists in a 53 x 53 cm square pattern. We design the most basic patterns possible, black and white: square, circle and lines. The point was to move the creation act from designer to wallpaper hanger, with many possibilities of non-repetitive surfaces. We build a box to try compositions before hanging wallpaper for real.